Oh look, she has so many blazers that they cover the entire color palette…
Because, of course, there is nothing more important to cover when it comes to Angela Merkel. There is nothing new to the fact that women politicians, heads of state or public officials do stand out from their masculine counterparts with their dark business suits, like this: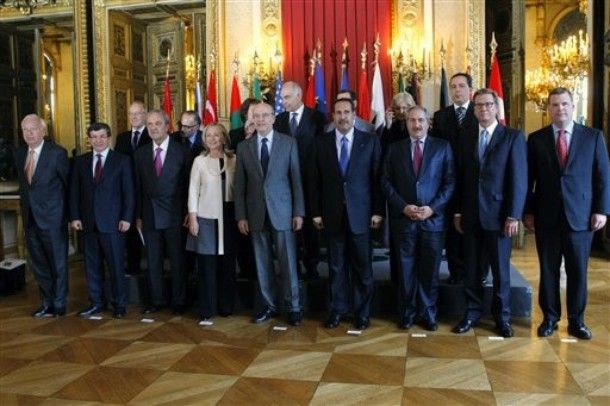 But there is no doubt that this Merkel thing is another way of scrutinizing women's bodies. After all, have we ever seen something equivalent done about a male politician? President or whatever?
I remember when France got its one and only prime minister, years back, we got treated of news report regarding the couture house where she bought her clothes. Again, nothing equivalent for men. When it comes to women, it allows for the speculation and evaluation regarding what women are showing or covering.
Either way. Who cares. It reduces powerful women to a shallow and superficial attribute.